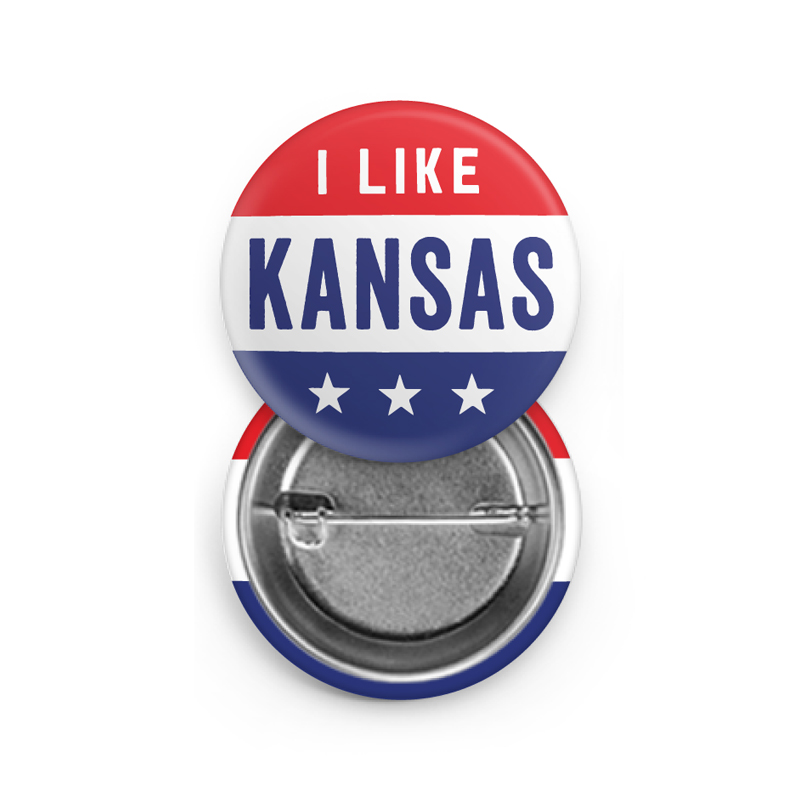 I LIKE KANSAS
Full-Color, Durable Steel with Pin-Back
Size: 1.5"
Dwight D. Eisenhower's called Abilene, KS his home town. There he rose from the very heart of America to attend West Point and then become an American Army General and Statesman who also later served as the 34th President of the United States. (Kansas is also the 34th State!) Winston Churchill has described General Eisenhower as a "creative, constructive and combining genius." No soldier ever returned from war in greater glory or with the gratitude of so many lands and peoples.
The Draft Eisenhower movement was the only successful political draft of the 20th century to take a private citizen to the Oval Office. During this grassroots political campaign in 1952, Republican admirers coined the phrase "I LIKE IKE" referring to "Ike", Eisenhower's nickname as a symbol of hope. The "I LIKE IKE" slogan was created because more people wanted to talk about how they trusted and felt comfortable with Ike, rather than describing their views on all the campaign issues. Thus, "I LIKE IKE" was integrated onto all Ike paraphernalia.
Check out our matching, super-soft triblend tee in the APPAREL section!